Get clear skin with these products
If you're reading this, you're probably like us and took your clear skin for granted when you were younger. Unfortunately, as we age, our skin is more prone to getting damaged, especially due to our increased exposure to the ultraviolet rays of the sun among many other factors. But fear not. Whether your skin has an uneven texture, is filled with scars and unwanted dark spots, or suffering from hyperpigmentation; there are a number of skincare products out there that can rewind the clock to help you get your clear, beautiful, and glowing skin back once again. In this blog, we'll be taking a look at 10 of them, so keep reading!
Timeless Vitamin B5 Serum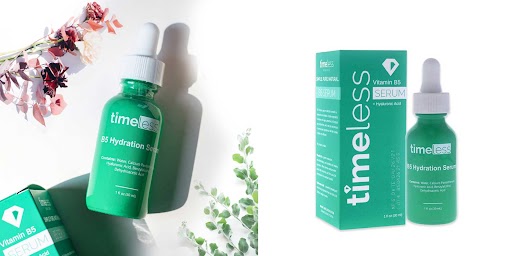 Dehydrated, troubled skin will no longer be a concern for you when you start using the Timeless vitamin B5 serum. The Vitamin B5 serum is an oil-free product that specifically targets scarring, tight skin, hyperpigmentation, and blemishes with its anti-inflammatory properties. It also contains Hyaluronic Acid that moisturizes the skin and restores its natural barrier. Overall, it's a great product to add to your skincare routine to get glowing, soothing, and clear skin again.
Timeless 20% Vitamin C + E Ferulic Acid Serum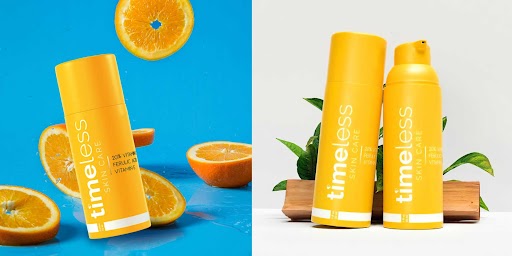 Another great serum offered by Timeless is their very popular Timeless vitamin C serum. This serum particularly helps with brightening as well as fixing uneven skin tones. Additionally, it helps increase collagen production which is an effective way to battle and visibly reduce the appearance of fine lines and wrinkles. Finally, it also comes with the added bonus of providing 24/7 protection from pollutants and stressors from the environment. A must-have product for those who not only want clear and luminous skin, but also want to maintain their youthful appearance!
Cos De BAHA Niacinamide serum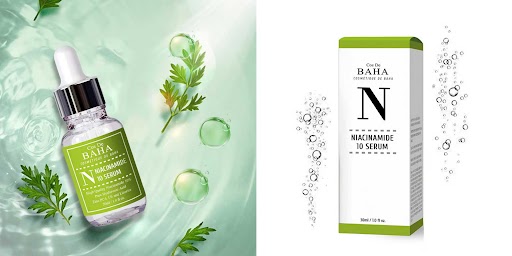 Looking for a jack of all trades? Cos De BAHA's Niacinamide serum is the product for you. It's packed with the wonder ingredient that is niacinamide which helps with a range of issues from acne, uneven texture, reducing the appearance of pores, defending against moisture loss and dehydration, and much more.
Not only that — this serum also comes with other effective ingredients such as Hyaluronic Acid that moisturizes the skin along with skin-soothing licorice that is known to help with inflammation. Less is more, and this versatile product is a perfect fit for your skincare routine whether in the morning or nighttime.
Advanced Clinicals dark spot cream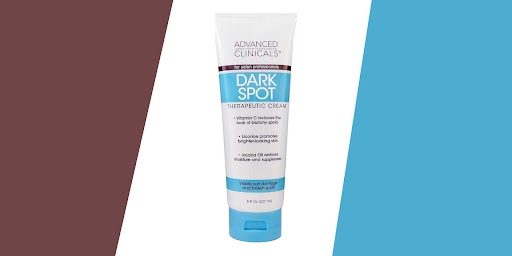 There's nothing worse than dealing with dark spots and skin imperfections that won't go away. We not only remain fixated on those problem areas when we go out, but we also have to deal with uneven skin tone and texture as a result. That's where the Advanced Clinicals Dark Spot Therapeutic Cream comes in. This gentle therapeutic cream is formulated with Vitamin C which helps reduce the appearance of those unwanted spots and helps fade hyperpigmentation.
It's also packed with licorice which is great for redness, soothing the skin, and promoting brighter skin. Finally, it comes with Jojoba oil which restores moisture in the skin and helps make it supple again. All you have to do is apply it liberally to any problem areas twice a day, and in no time, you'll experience clear, even skin tone again with visibly-reduced spots and imperfections!
Advanced Clinicals Vitamin C cream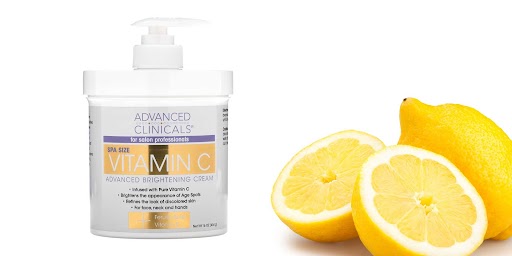 Another great product is Advanced Clinicals vitamin C brightening cream. This product — which comes in a spa size — is designed for refining discoloration on skin. It's infused with pure Vitamin C which helps reduce the appearance of scars, skin imperfections, and sagging areas. In addition, this cream is formulated with Vitamin E and Green Tea, both of which combine to help nourish the skin barrier and provide a more soothing touch.
There's also coconut oil that helps with skin nourishment while Jojoba oils help lock in moisture for the skin. All this is helped by the cream's pure Aloe Vera base which allows these effective ingredients to be easily absorbed into the skin. The best part? This product can be used daily not only on the face, but the neck and body as well to get the clear skin you desire!
Kojie San Kojic acid soap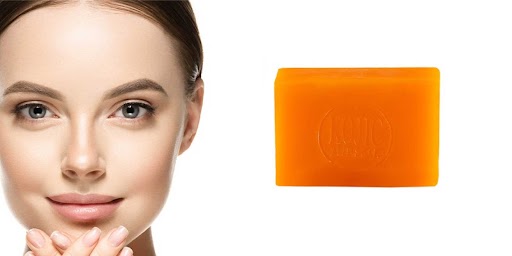 Sticking with the theme of skin brightening, there's no better way to achieve a more luminous skin tone than with Kojie San soap. This is a dermatologically-tested soap that provides a range of benefits including skin lightening, dark spot reduction, and a more even skin tone. It comes with soothing coconut oil while the tea tree oil reduces blemishes.
However, the main ingredient that makes Kojie San soaps stand out is the Kojic acid, a Japanese skincare staple known to even out skin, reduce blemishes, and lighten sun damage, spots, and scars. If getting fairer and clearer-looking skin is your ultimate goal, look no further than Kojie San, which also comes with a refreshing citrus orange scent and in multiple sizes.
Ambi fade cream & cocoa butter soap bar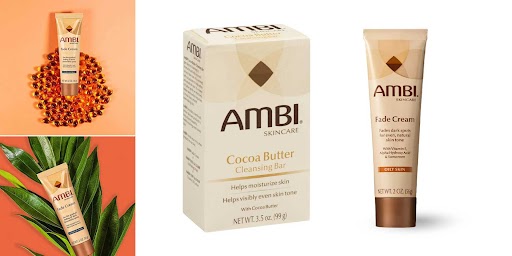 Do you struggle with dry skin, dark spots, or worse, both at the same time? Then, you'll definitely want this duo of Ambi Skincare products! The Ambi Cocoa Butter Cleansing Bar is a soap that moisturizes and nourishes the skin to eradicate dryness and provide a softer and smoother tone and texture.
The Ambi skincare fade cream, meanwhile, gets rid of dark spots and skin discoloration to deliver a more even and natural-looking skin tone. It notably does this without affecting your natural skin tone. Formulated for people of colour, this cream can deliver significant results in just two weeks with consistent use! You can use both these products in combination to achieve younger and more supple-looking skin!
T.TAio Esponjabon mother of pearl sponge soap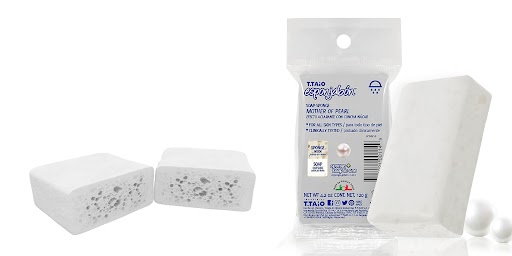 The last soap on this list is the T.TAio Esponjabon mother of pearl sponge soap. This soap notably went viral on TikTok and with good reason — it's extremely effective when it comes to clearing acne and fixing uneven skin texture and tone. Using real mother of pearl extract, also known as concha nacar, this glycerin-based soap works to eliminate dead skin cells and cleanse pores.
That is why users of this product experience lightened dark spots, visibly-reduced hyperpigmentation, and clearer and lighter skin all in a matter of days. Did we mention this is also a soap-infused sponge that provides a soothing and relaxing effect whether it's for your face, arms, body, or legs?
Lapcos pearl mask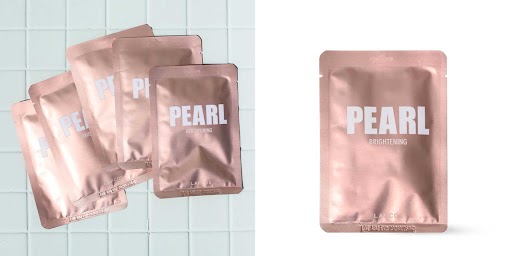 If you're after radiant, soft, and glowing skin, there's no better feeling than to apply a refreshing, cooling mask on your face. And you can achieve that healthy and illuminated skin complexion you deserve by trying out the Lapcos pearl mask.
This particular mask uses pearl extract which not only helps your skin retain moisture, but protects against free radicals and pollutants. The pearl extract, along with the chamomile extract, also provides skin brightening properties and a more balanced skin tone. Overall, it's great for those with dry and dull skin as well as discoloration and uneven skin tone problems. You just leave it on for 10-20 minutes before patting your face gently to let your skin absorb all of that good essence!