7 Best Hyaluronic Acid Face Serums Under $30 in 2023
Skincare experts worldwide can unanimously agree that face serums are a non-negotiable part of a daily skincare routine. No matter which type of skin and texture your facial skin has, an ultra-hydrating hyaluronic acid facial serum always enhances it by moisturizing and plumping it to make it more supple while returning its elasticity and reducing skin wrinkles and fine lines.
With a unique ability to attract and retain more than 1,000 times its own weight in water, hyaluronic acid, when applied topically to the skin, works to reduce trans-epidermal moisture loss and fortify the epidermal barrier function, leaving your skin hydrated and protected throughout the day.
Hyaluronic acid face serums are one of the simplest and most efficient ways to upgrade your skincare regimen. They can literally make or break the appearance of your skin, so choosing the correct super-hydrating serum becomes even more important for flawless skin. Moreover, they don't need to burn a hole in your pocket to be effective on your skin.
Here are the top 7 best affordable Hyaluronic Acid face serums under $30 that give tough competition to their high-end counterparts:
The Ordinary - Hyaluronic Acid 2% + B5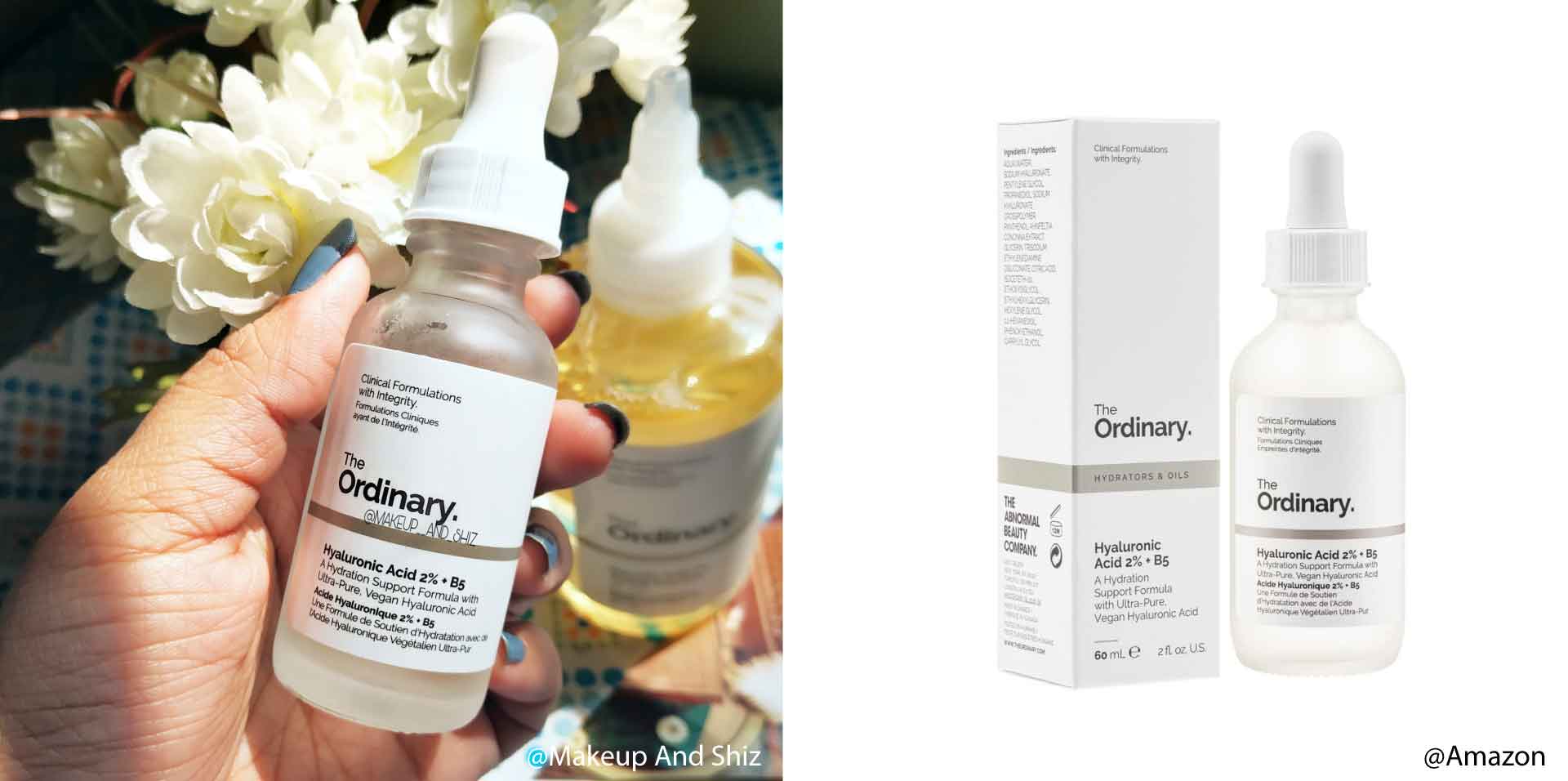 Drench your skin in hydration with this water-based, lightweight hyaluronic acid serum that cracks down on dry skin, eliminating signs of roughness, dryness, or aging. It effectively suits all skin types with 2% Hyaluronic Acid + B5 in its potent formula.
The low-medium- and high-molecular-weight hyaluronic acid molecules and a next-generation HA crosspolymer target the appearance of textural irregularities while intensely hydrating multiple layers of your skin to reveal well-moisturized, smoother, softer skin.
CeraVe Hyaluronic Acid Face Serum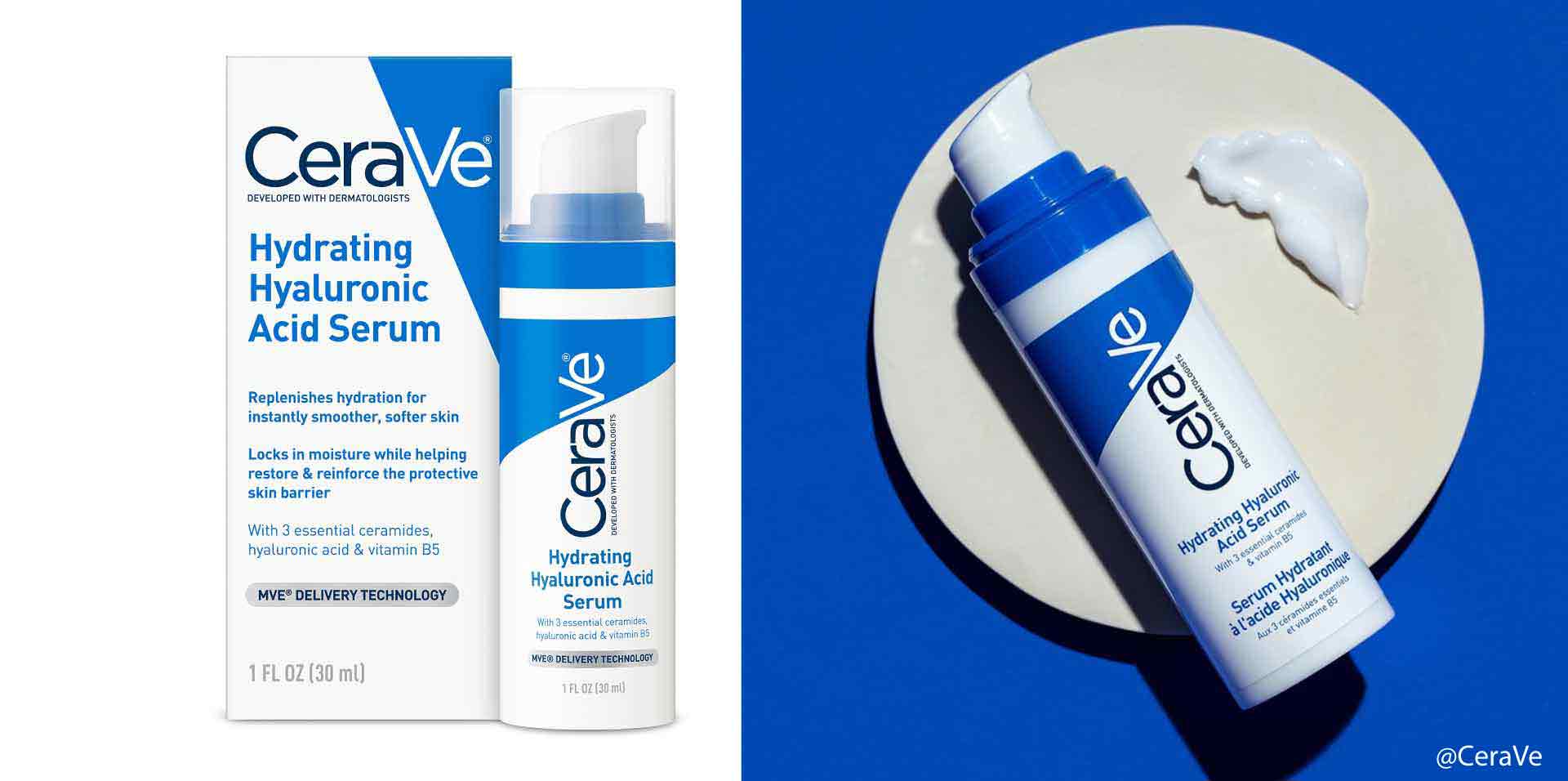 CeraVe Hydrating Hyaluronic Acid Serum for the face is formulated with a high concentration of hyaluronic acid, Vitamin B5 & Ceramides for unisex use. It is excellent for normal to dry skin as its effective gel formula helps the skin retain its natural moisture while soothing it and making it appear more hydrated and smoother. The ceramides present in this formula help restore and maintain the skin's natural protective barrier.
Cos De BAHA Hyaluronic Acid Serum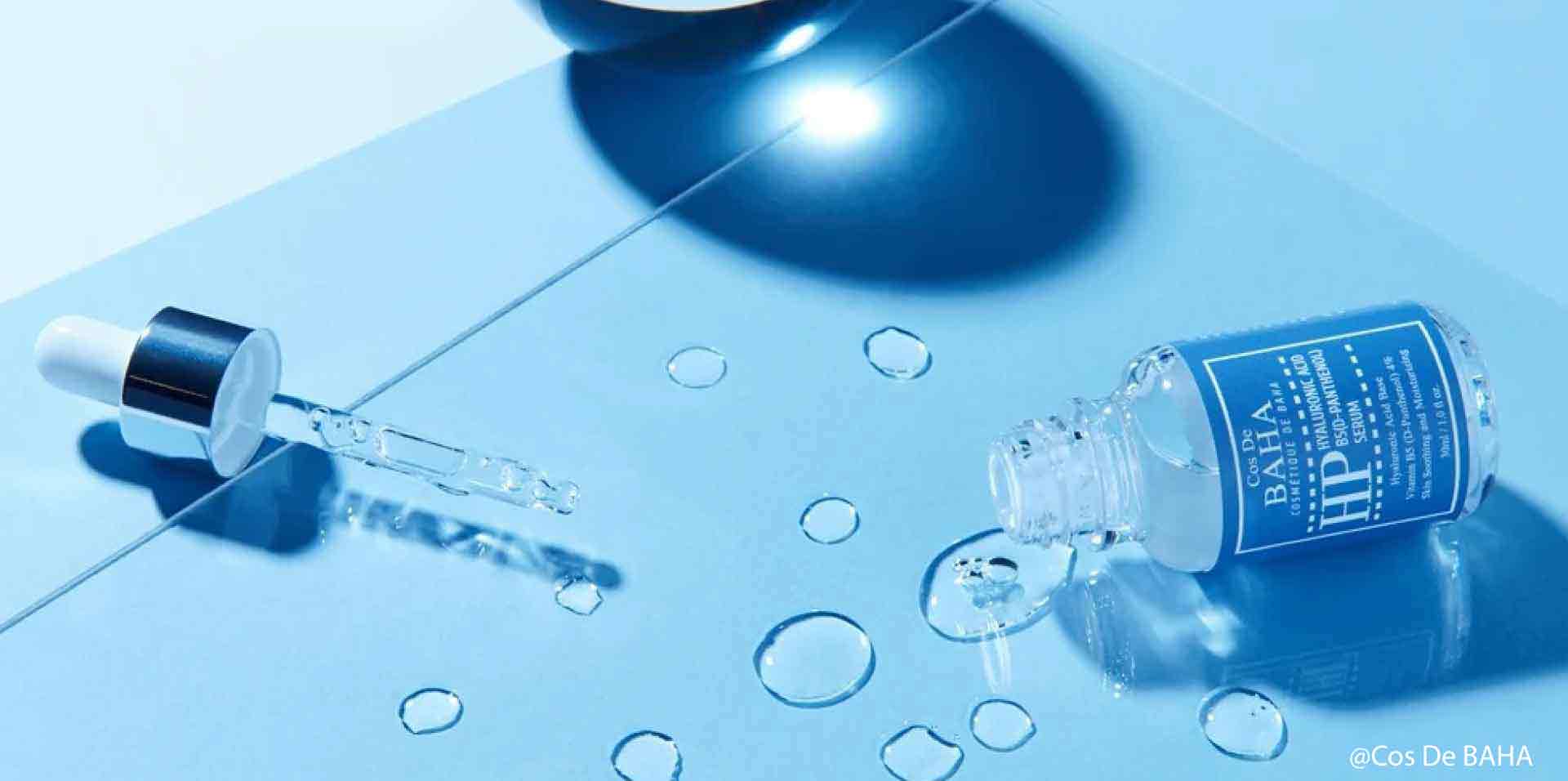 Pamper your skin with the profoundly hydrating benefits of the Cos De Baha Hyaluronic Acid Serum, which specializes in repairing and restoring the skin's natural barrier while smoothing fine lines and wrinkles.
Its supercharged lightweight formula also returns the skin's elasticity and provides a healthy appearance without weighing your skin down. You can mix one or two drops of this hyaluronic acid serum into your skin toner or cream to apply in the morning or night for complete skin protection.
Timeless Skin Care Hyaluronic Acid Serum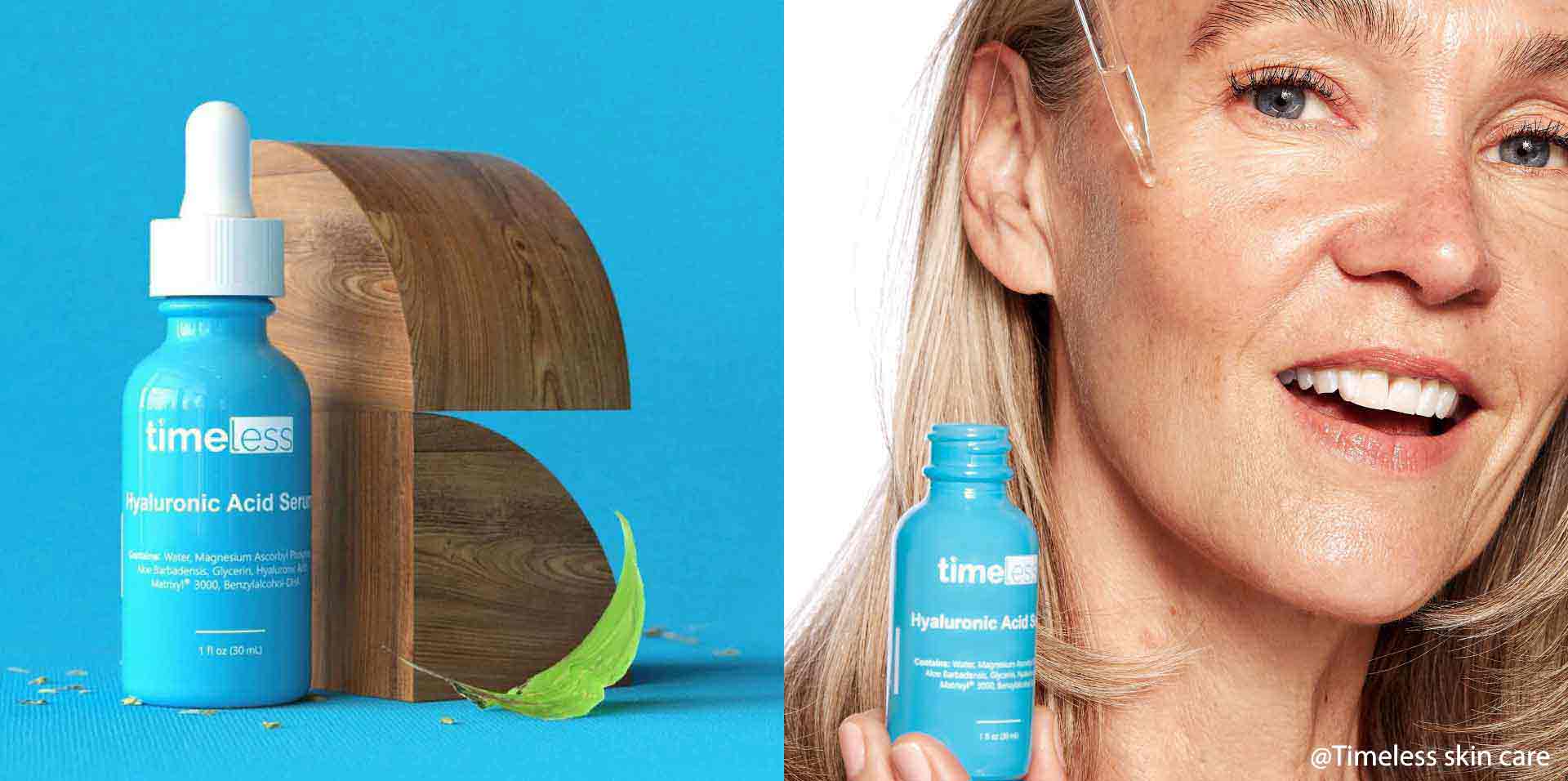 Give your skin a boost of hydration and powerful antioxidants! The Timeless Skin Care Hyaluronic Acid Vitamin C serum comes with a powerful blend of Vitamin C and hyaluronic acid to provide your skin with the defense it needs while brightening, glowing, and clarifying it at the same time. It also contains Matrixyl 3000 for collagen production to give you firmer and less dull skin.
This effective hyaluronic acid serum defends against aging, fine lines, and wrinkles. It also works to rebuild collagen to give you a younger appearance.
Cosmedica Hyaluronic Acid Serum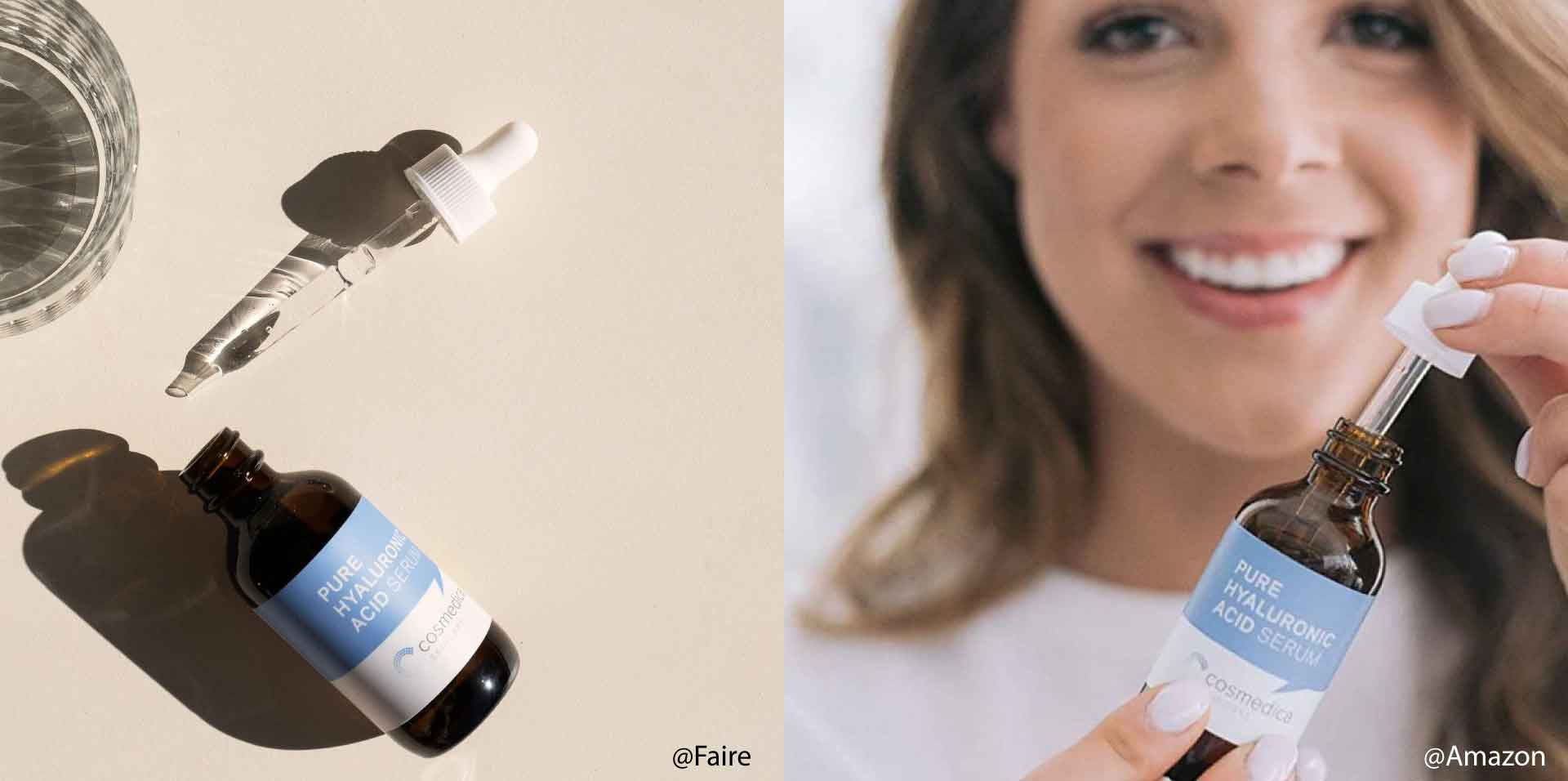 The Cosmedica Hyaluronic Acid Serum makes a visible improvement to the skin texture, evening it out while brightening simultaneously. Trust this potent serum to hydrate and balance out your skin intensely.
With proven anti-aging skincare properties that fill in and diminish the look of fine lines and wrinkles, you get plumper, softer, smoother skin that shows a marked difference with regular use of this serum.
Serums are among the most hardworking beauty products in the skincare industry. They work double duty to give you the skin of your dreams. Formulated with a high concentration of potent ingredients, the best serums target everything from acne marks to skin dryness and signs of aging.
L'Oréal Paris Revitalift Triple Power LZR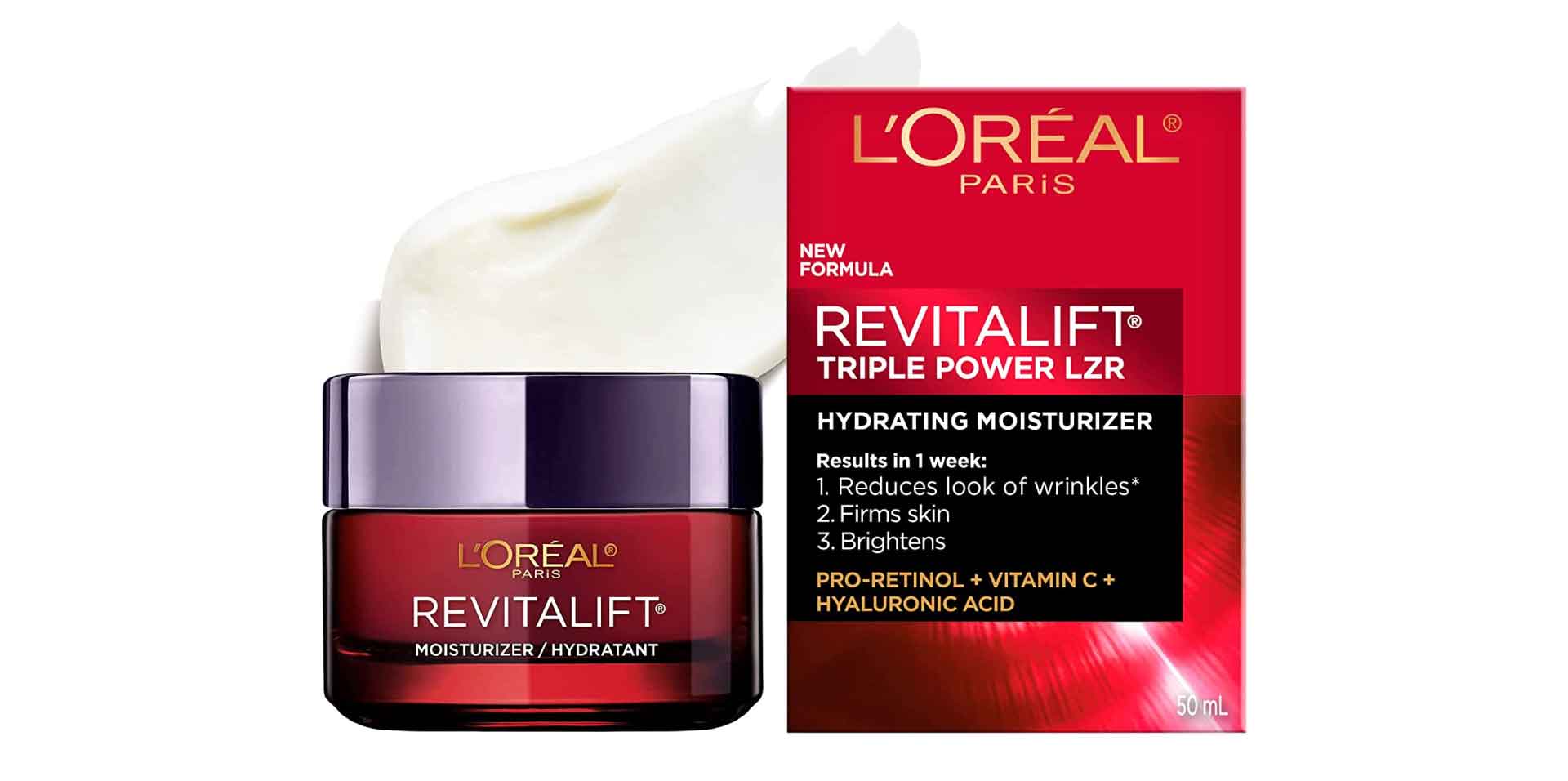 Get your daily dose of intense skin hydration and natural glow with this 1.5% hyaluronic acid serum that replenishes moisture to your thirsty skin for plumped, firmer, more elastic youthful skin. This lightweight serum absorbs quickly with no tacky feel or residue to gradually ease out and fade fine lines and wrinkles with pure hyaluronic acid formula.
Revitalift can give your skin a sheer finish and under makeup as a primer. Use before makeup for a dewy boost of hydration. It is suitable for all skin types, even for sensitive skin and mature skin.
Neutrogena® Hydro Boost Hyaluronic Acid Serum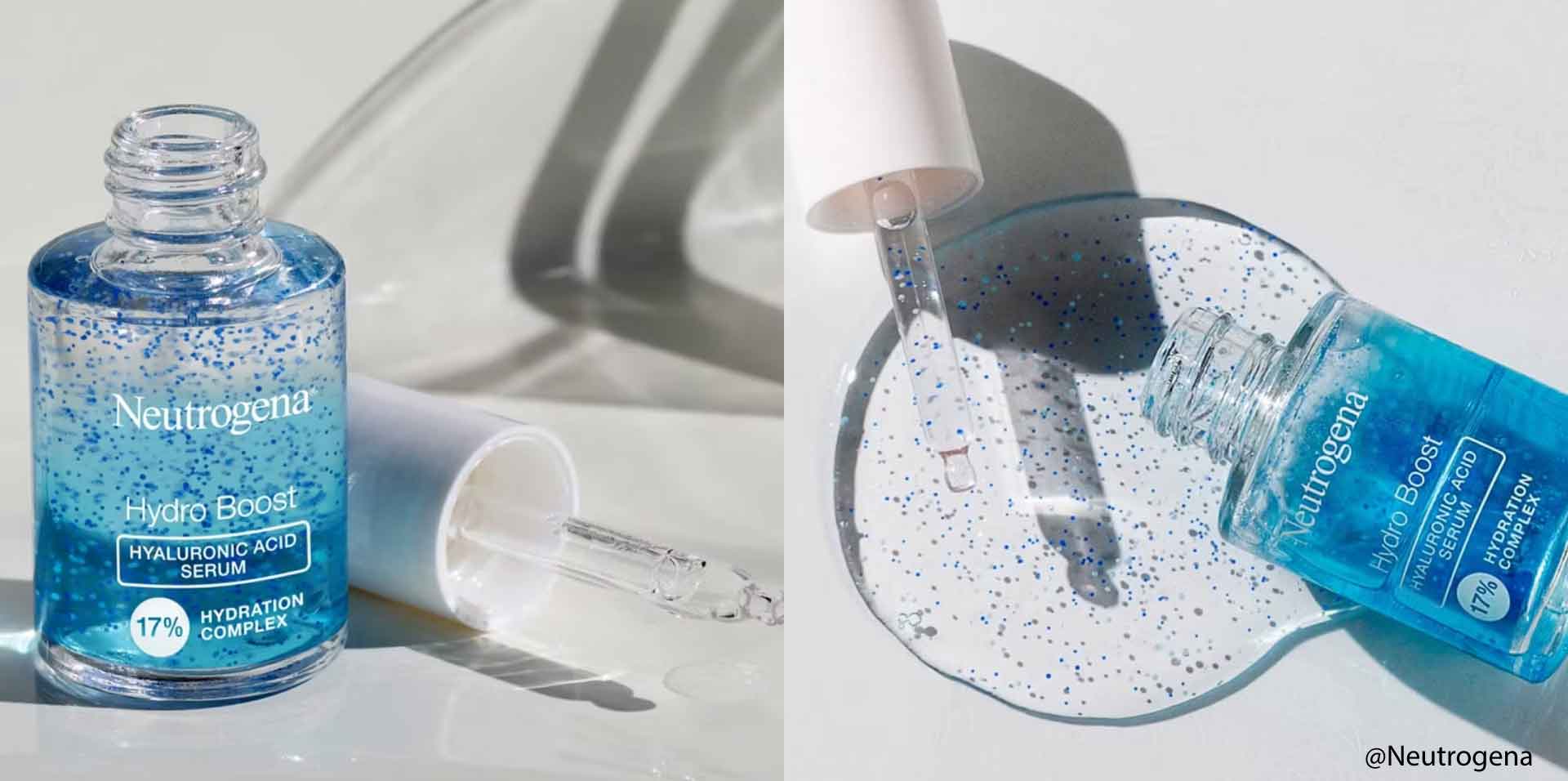 Quench your dehydrated skin with ample hydration with Neutrogena® Hydro Boost Hyaluronic Acid Serum. Formulated with hyaluronic acid, pro-vitamin B5, and glycerin, this daily-use face serum instantly replenishes and smooths dry skin by infusing weightless hydration deep within the skin's surface to reveal healthy, glowing skin.
Apply your Hyaluronic acid serums in a thin layer onto slightly damp skin and allow them to fully absorb into the skin before you layer other skincare products.
There are plenty of budget-friendly serums out there that work great on every skin type. Everybody should add a hyaluronic acid serum into their daily skincare routine to reap its benefits and see the magic it works on your skin.