11 Mother's Day Gift Ideas to Keep your Mom Beautiful
Mothers deserve great care, concern, appreciation, and daily pampering! Ideally, we should take every opportunity to tell her how much she means to us, but since there is a day allotted to go all out and shower her with your love, why not spoil her rotten?
Mother's Day 2023 is all about gifting healthy skin & hair to your gorgeous mom, helping her to feel happy and confident.
Here are 11 affordable Mother's Day skincare and haircare gift options to bring out the dazzling goddess in her:
Timeless 20% Vitamin C + E Ferulic Acid Serum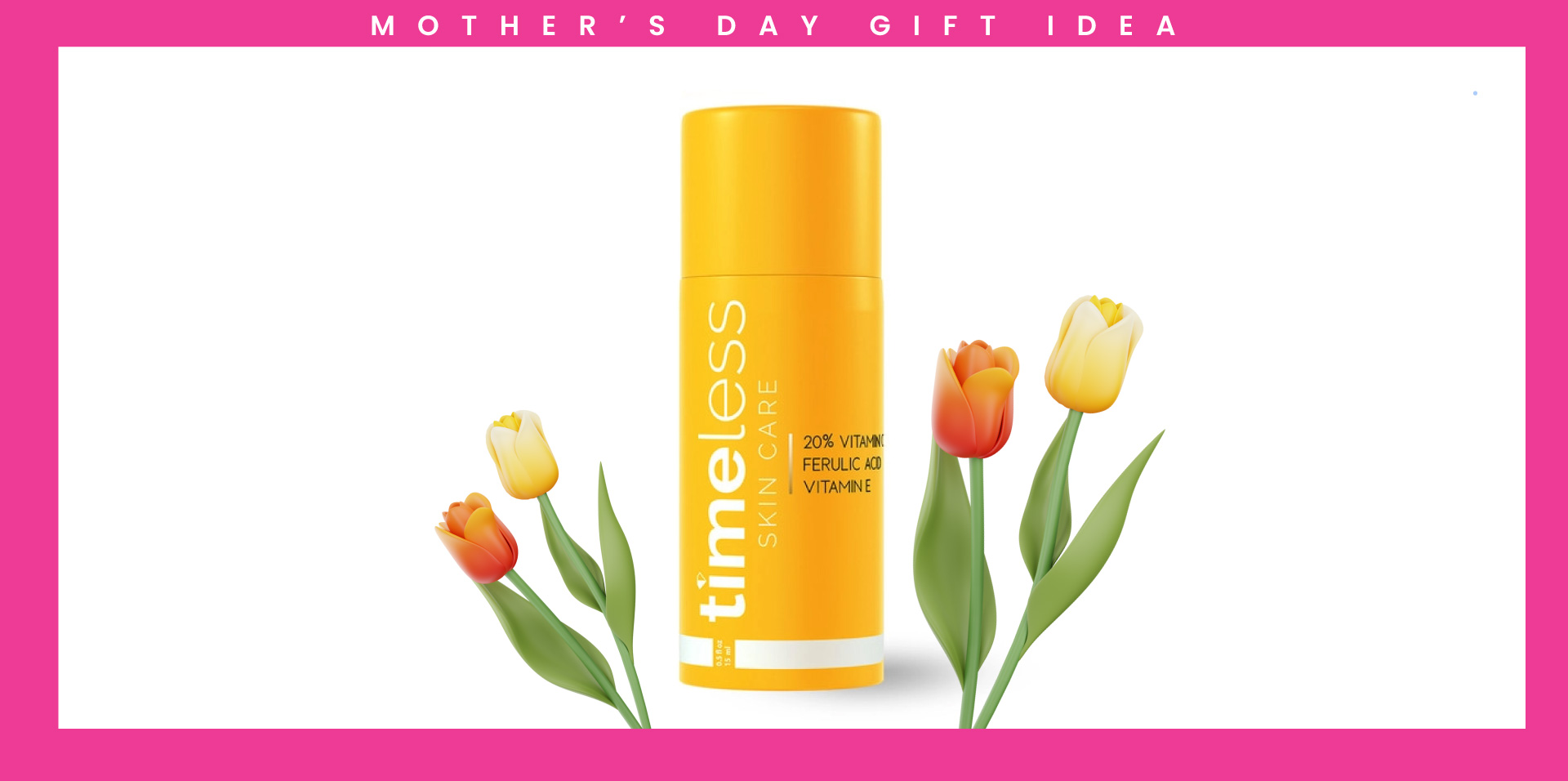 Like your lasting connection with your dear mom that lights up her heart, this Timeless Vitamin C Serum is a powerful, highly effective skincare product specially formulated to give a radiant, youthful complexion. Its potent blend of 20% Vitamin C, vitamin E and Ferulic Acid works together to provide a range of benefits to the skin. If your mom has hyperpigmentation and discoloration on her face, this could be the best gift for her skin as it brightens and evens skin tones while increasing collagen production.
Timeless Coenzyme Q10 Serum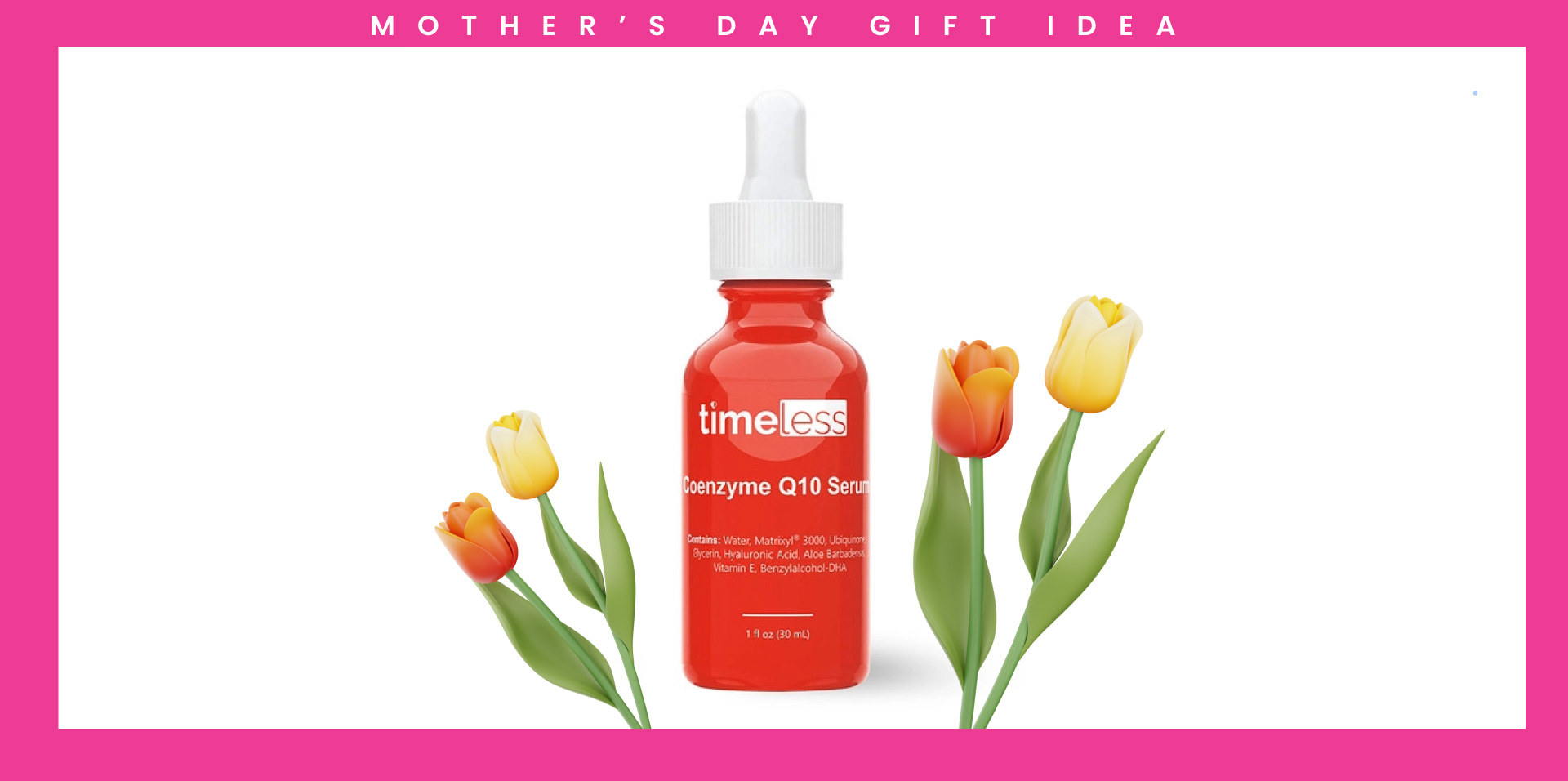 Have you seen your mom closely examine her fine lines and wrinkles? Did it make your heart sink a little? Help her reverse the signs of aging by giving her Timeless Coenzyme Q10 serum that prevents the visible signs of aging by restoring the skin's firmness and texture. It's paraben and sulphate-free antioxidant defense protects the facial skin from future age damage.
Kojie San Skin Lightening Kojic Acid Soap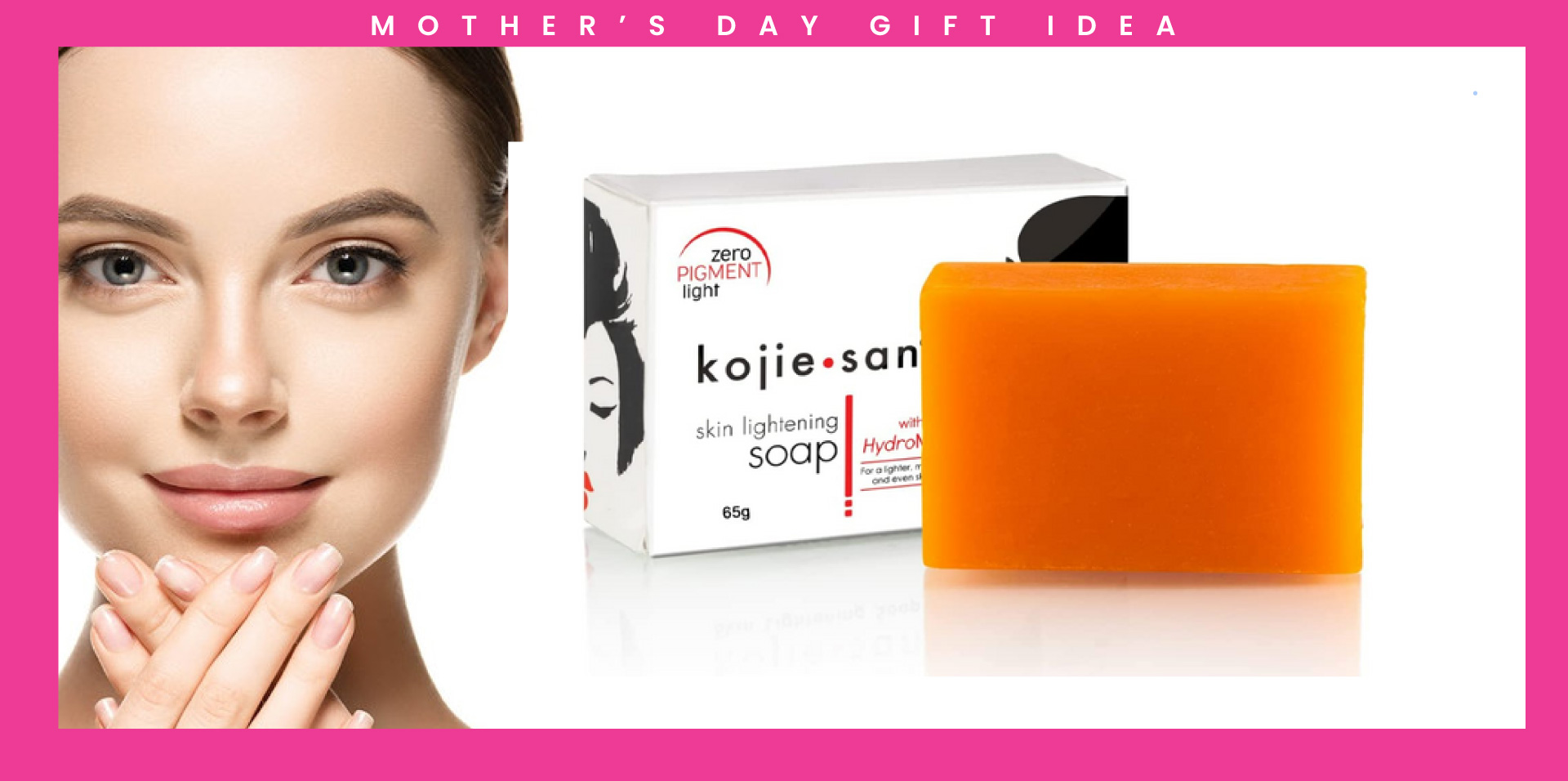 Dark spots, blemishes, age spots, acne scars, and hyperpigmentation are inevitable; in some cases, they worsen with age. If your mom happens to experience any of these problems, you can include the Kojie San Skin Lightening Kojic Acid Soap in your Mother's Day goodie bag. This soap is the perfect answer to her skin concerns. Its blend of relaxing coconut oil and replenishing tea tree oil work to ensure the skin gets the maximum absorption of Kojic acid that also whitens the skin.
Contours RX Lids by Design Eyelid Correcting and Lifting Strips Assortment Pack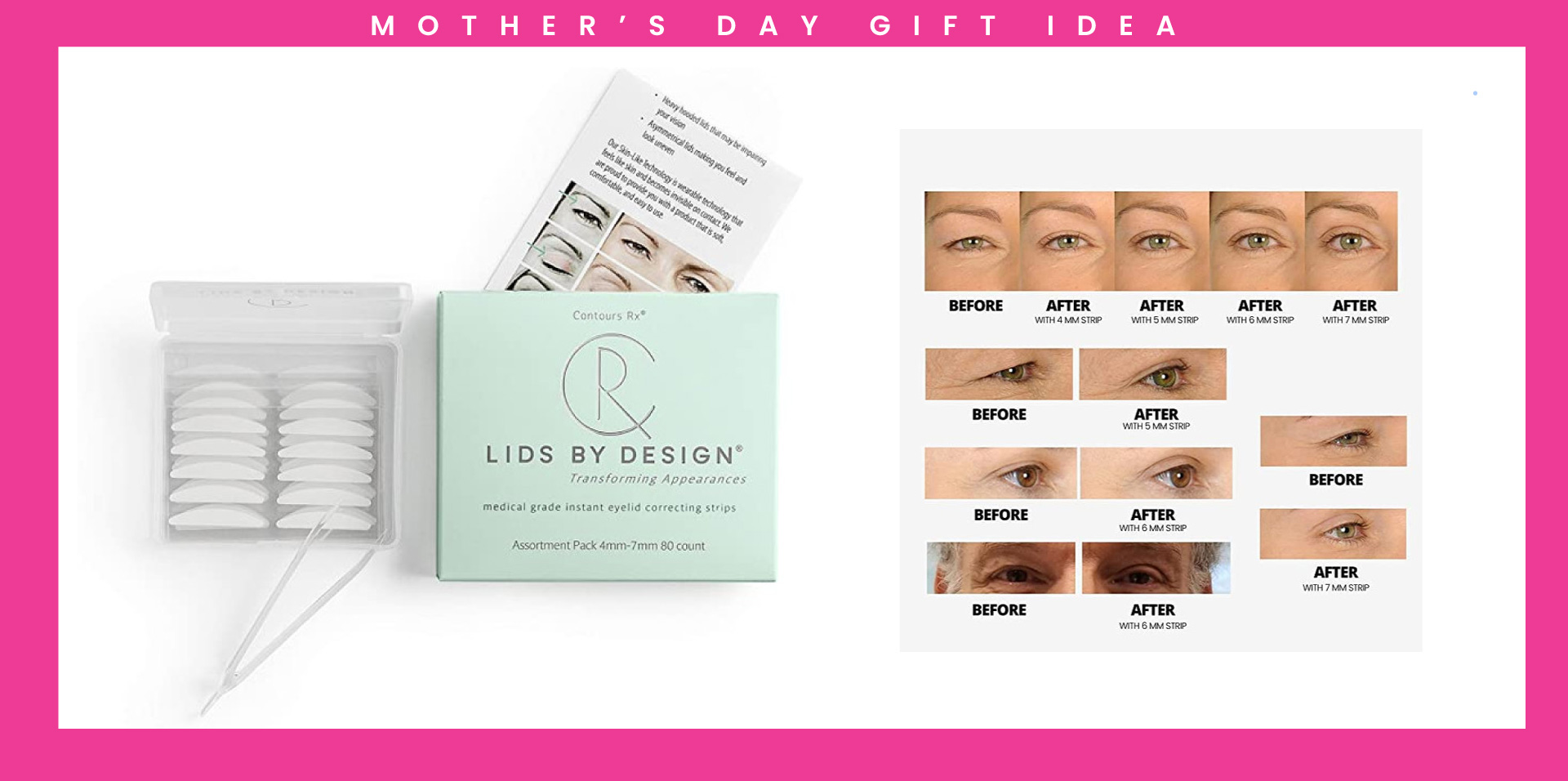 If your mom has mentioned wanting to fix her drooping or heavily hooded eyes, these eyelid-correcting and lifting strips will surely do a great job. Most moms are super busy, so we selected this easy-to-apply and remove Contours RX's Lids by Design Eyelid Strips that are dermatologist-tested, hypoallergenic, latex-free, non-intrusive eye lift tape strips for combating loose, sagging skin around the eye. They temporarily fix asymmetrical eyelids and provide the level of lift she needs. Gift her this to get back the long-lost confidence she so well deserves. We bet she is going to love it!
PURA D'OR Original Gold Label Anti-Hair Thinning Shampoo & Conditioner Set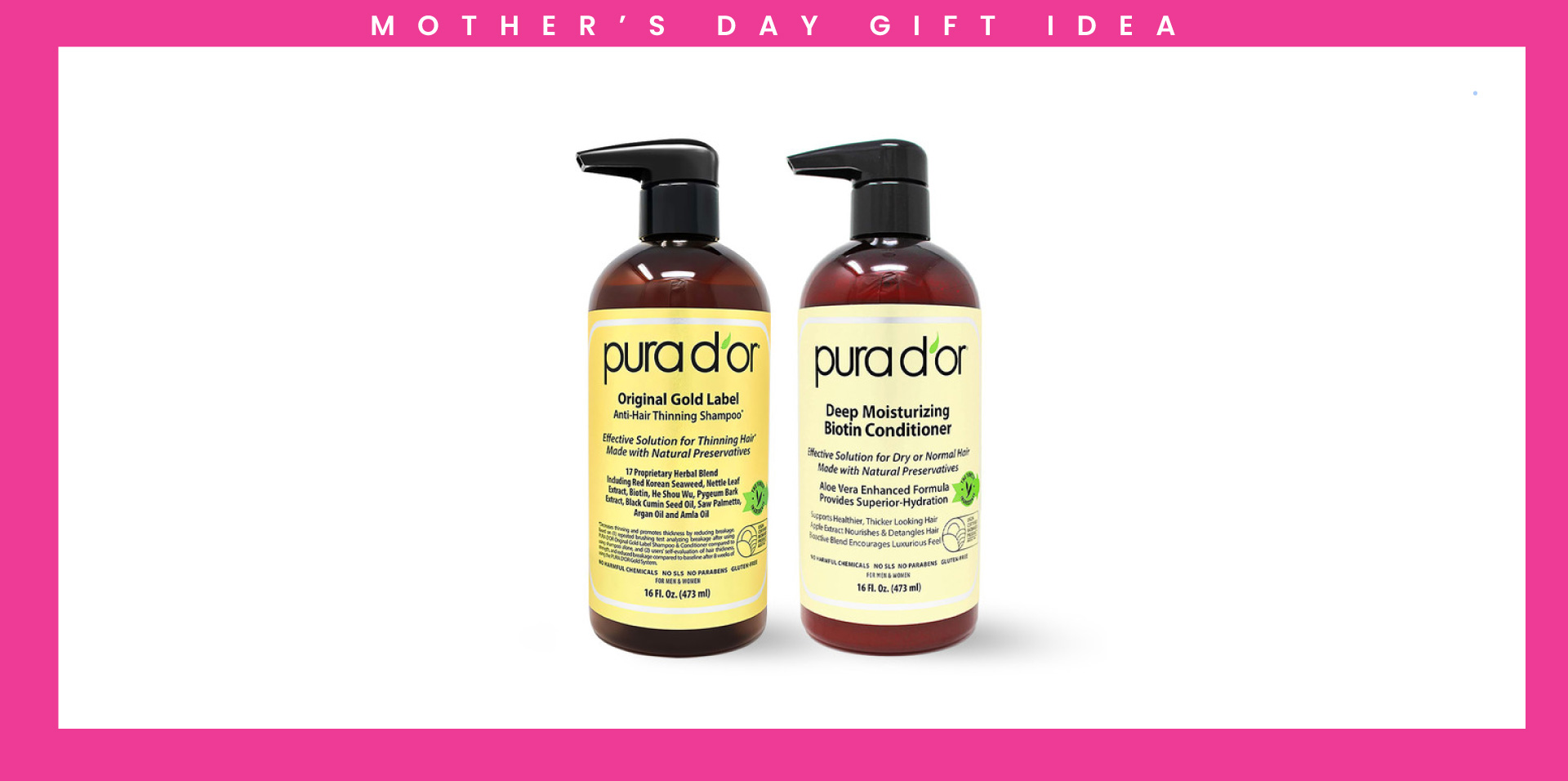 Hair fall and thinning hair go hand-in-hand and can create havoc in a person's life. Your mother has enough to deal with already, so hair loss should be the last thing on her mind. Give her the gift of healthy hair in the form of the Pura D'or Original Gold Label Anti-Hair Thinning Shampoo and Conditioner Set. This revitalizing duo stops hair fall in its tracks and increases its overall strength and volume, giving thicker, firmer, smoother, and healthier-looking hair.
Mielle Rosemary Mint Hair Care Gift Set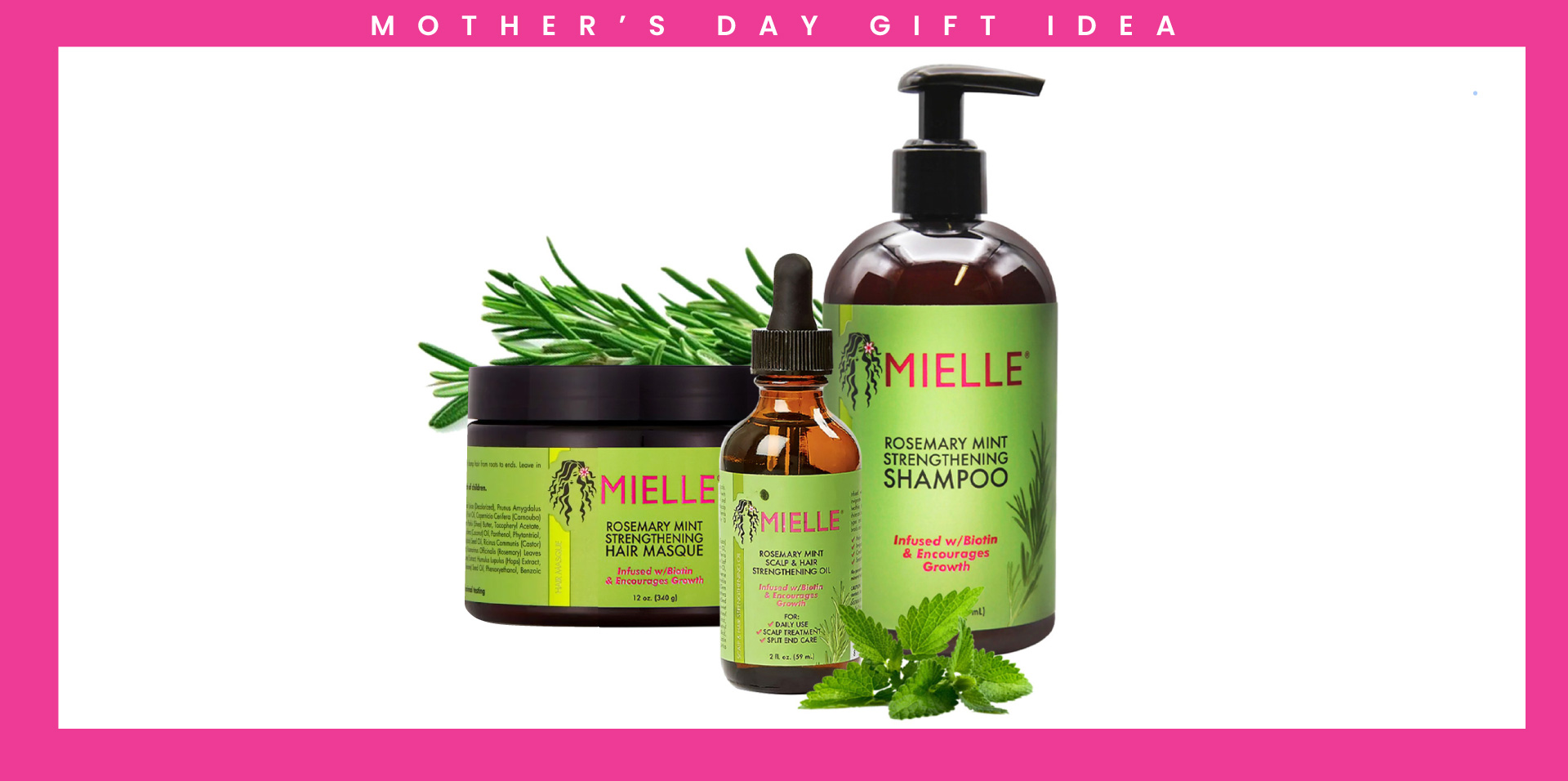 If your mother loves organic ingredients, she will absolutely love the restorative Mielle Rosemary Mint Hair Care Gift Set, which includes a shampoo, hair oil, and a strengthening hair masque. They have rosemary and mint as their main ingredients and combine with Biotin to help the hair become deeply moisturized, stronger, and healthier while encouraging hair growth.
Lapcos Daily Sheet Masks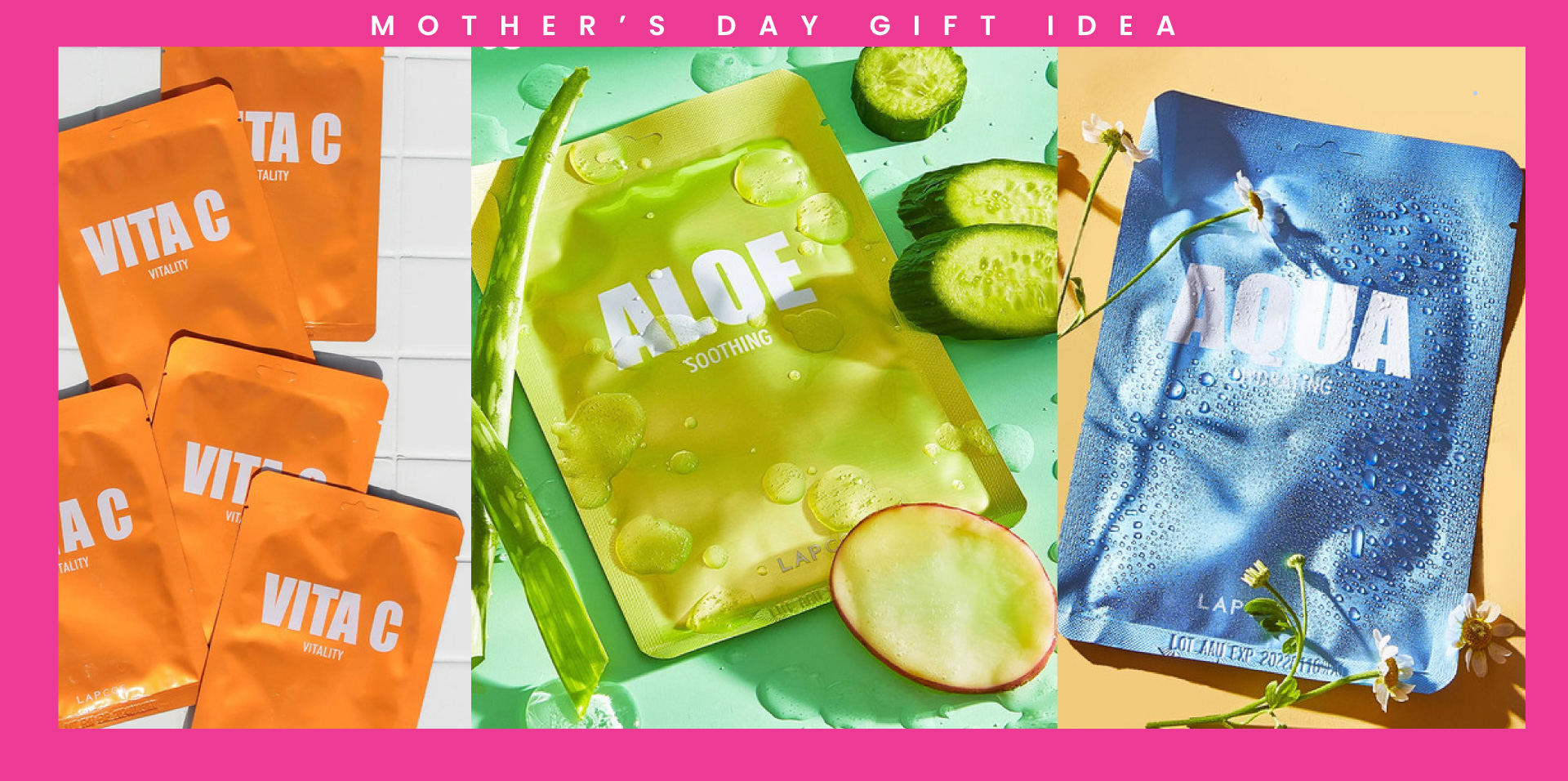 Every woman loves some pampering, and moms need it more than others. Gift your mom the calming & rejuvenating daily Tencel sheet mask to refresh her tired skin, replenish its moisture, and enhance its natural glow while helping protect against further skin damage. The Lapcos Daily Sheet masks come in a variety of options. Add a few of them into a head-to-toe gift basket to make her feel extra special.
Cuccio Naturale 4 Piece Pomegranate and Fig Scented Spa Kit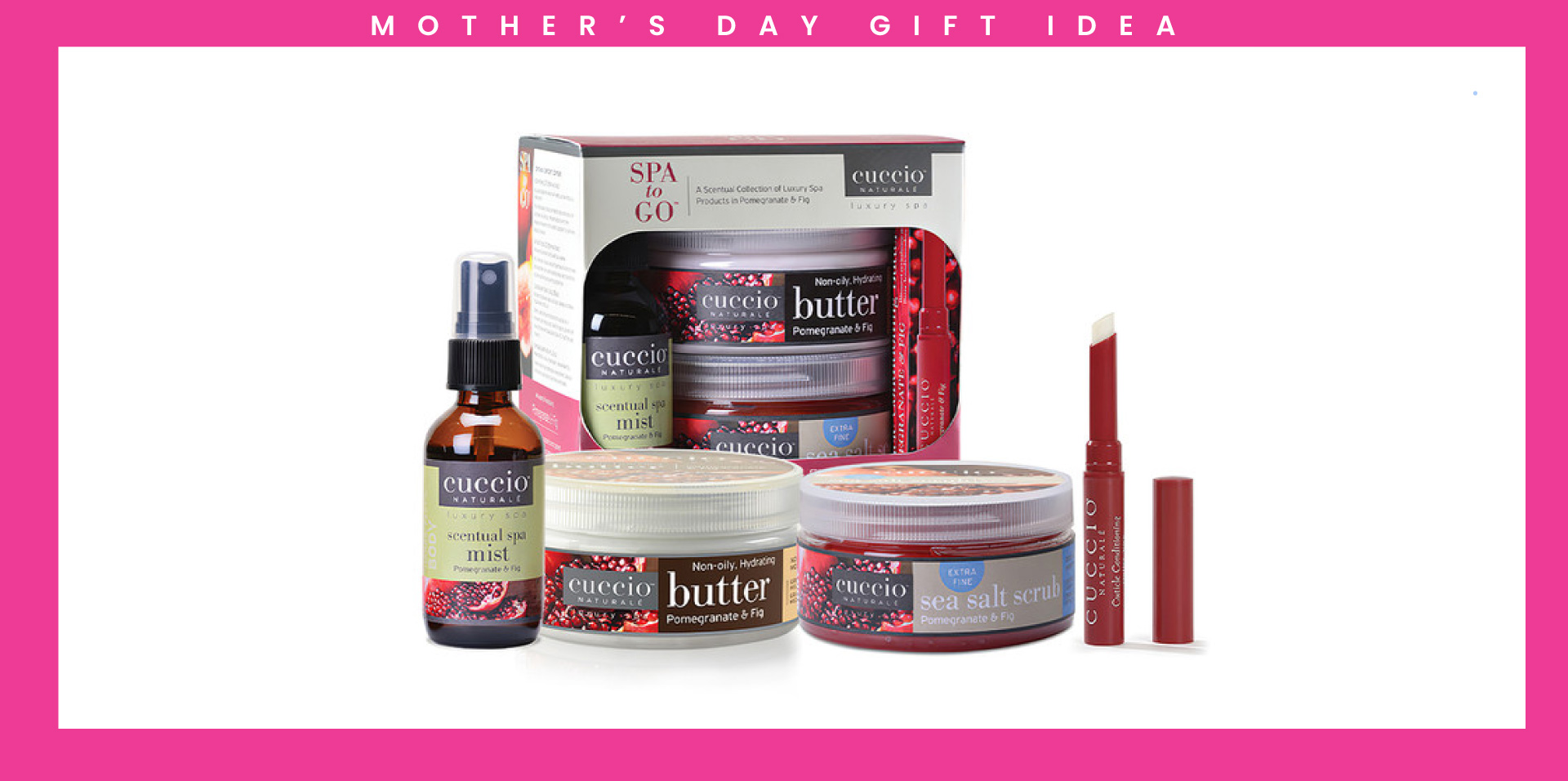 If your mom doesn't have time to go to the spa, bring the professional spa experience home to her. This Cuccio Naturale 4 Piece Pomegranate and Fig Scented Spa Kit includes everything you need to pamper her - aromatic mist, sea salts, body butter, and cuticle conditioner. Set the mood for the day by creating a relaxed and luxurious atmosphere for your dear mom. You could also include the Cuccio Mini Revitalising Cuticle Oil, 4 Piece Box (Assorted) to enhance the spa experience.
Tree Hut Sugar Body Scrub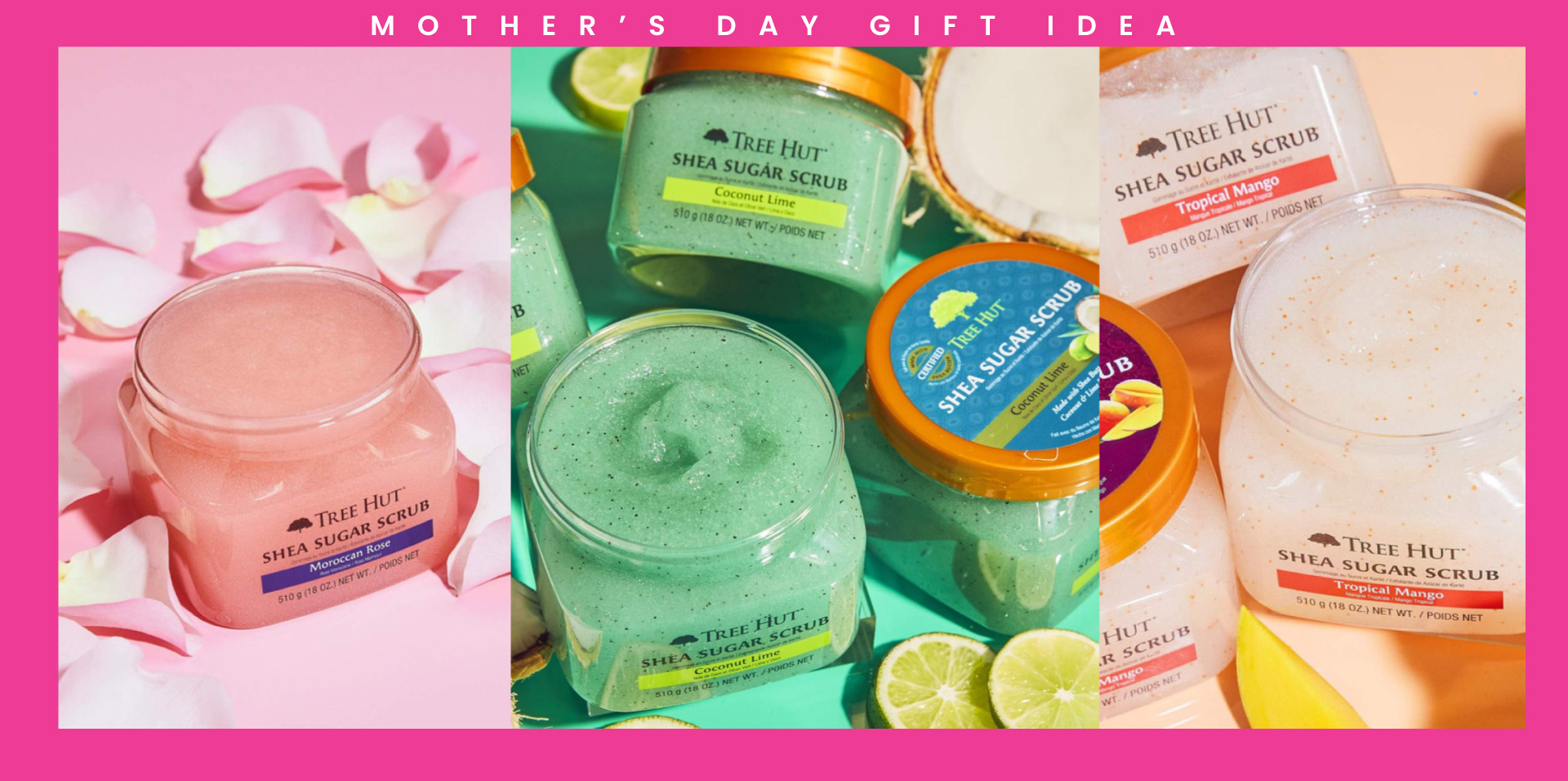 A full body care gift basket idea is incomplete without a body scrub to remove all the dead skin cells while deeply moisturizing the skin to reveal a soft and supple feel. Gift your mother one of these Tree Hut SHEA butter body scrubs to give her baby soft skin days.
Pre de Provence Soap Bar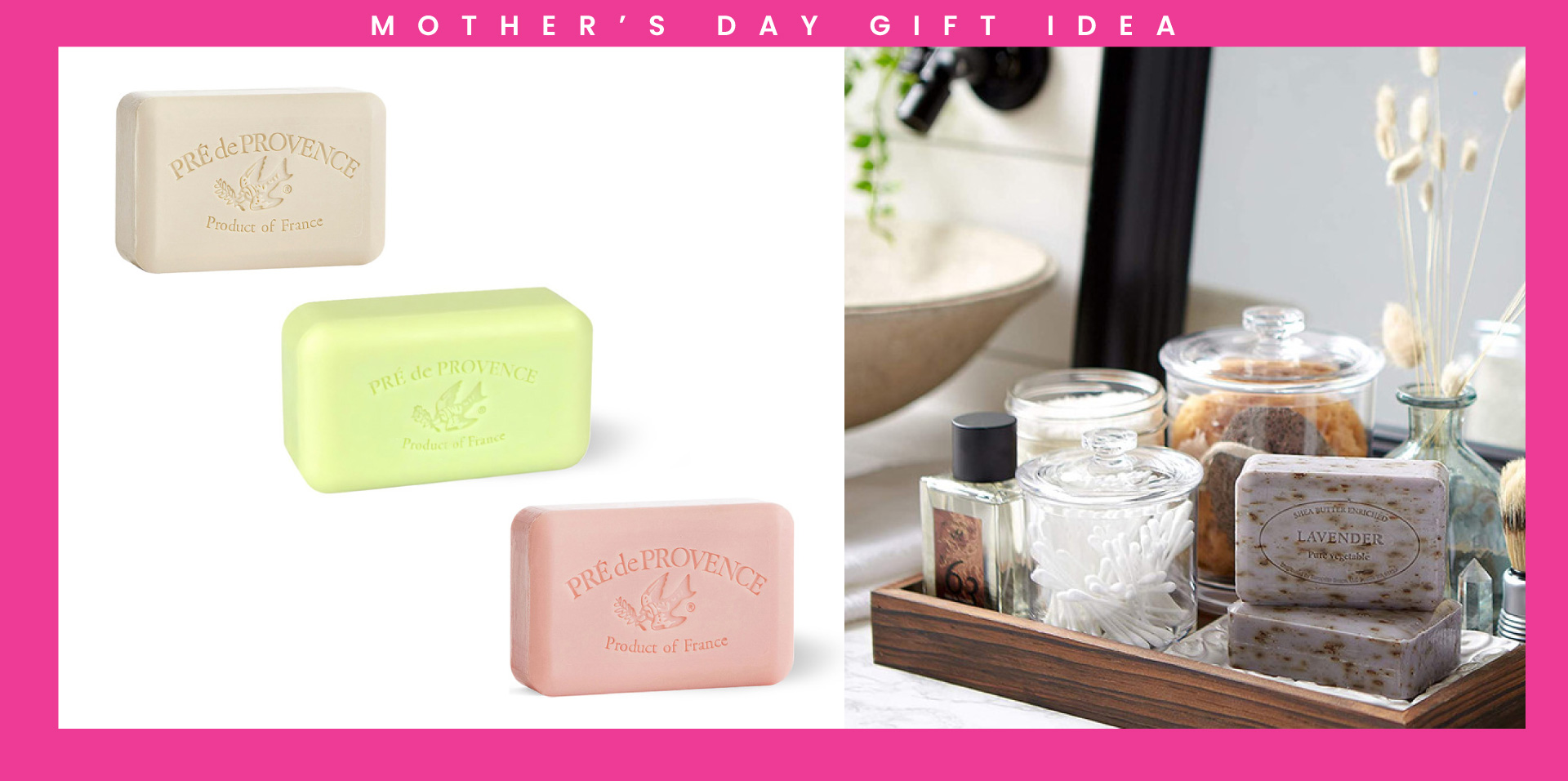 Like most women, your mother, too, must be a fan of organic soaps, and rightfully so! Add these luxurious Pre De Provence soaps into your gift hamper for her to feel the mild effects on her skin with its rich, creamy lather and fantastic smell. Available in several scents, there is sure to be one that will tickle your mother's fancy.
T.TAiO Esponjabon Sponge Soap Gift Set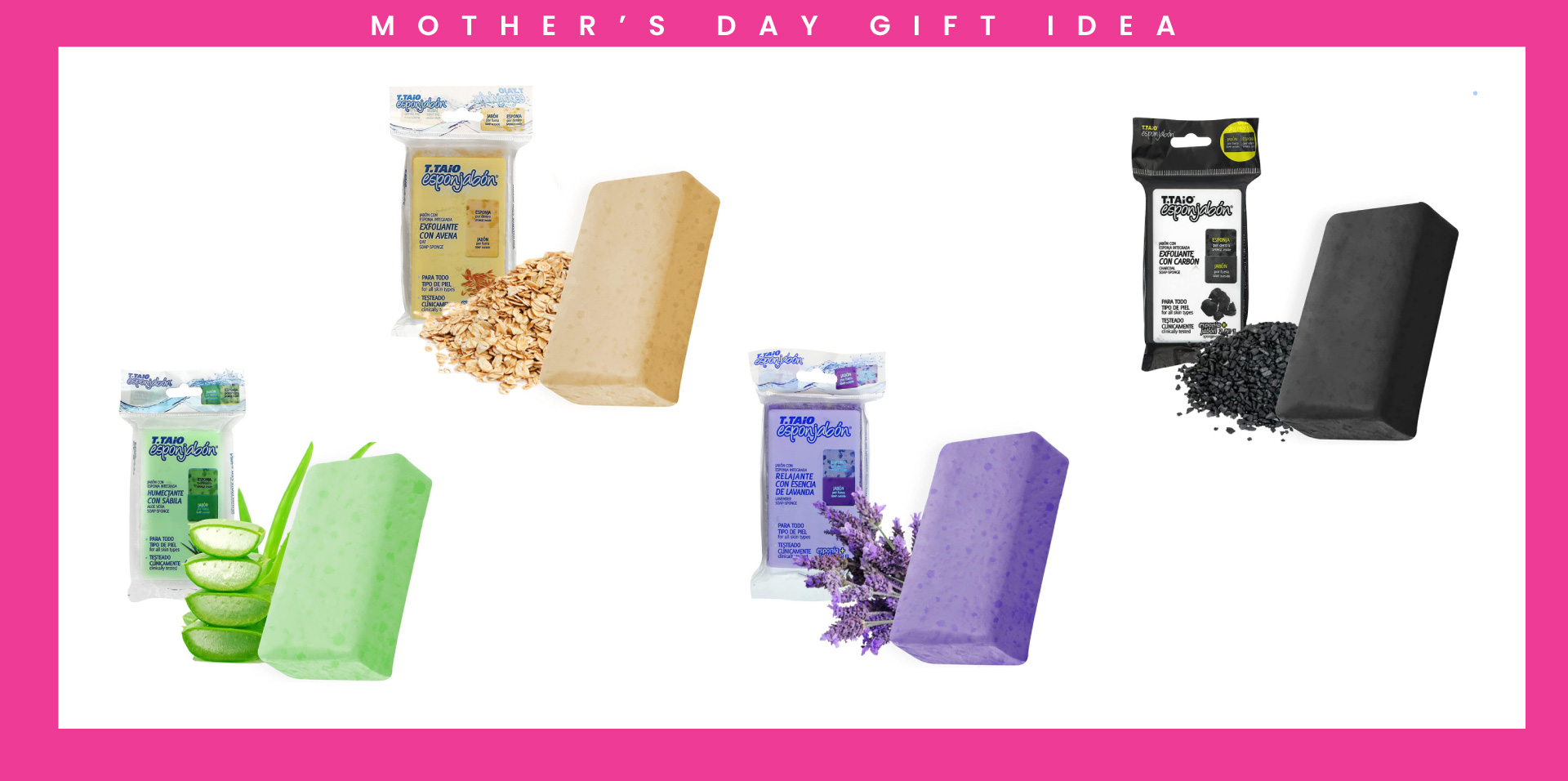 If your mom likes to try out new things, you can gift her the showering experience with sponge soaps. The T.TAiO Esponjabon soaps can be used on the face and body to simultaneously cleanse and exfoliate the skin. With three different soaps targeting a different skin solution, your mom will thank you for this easy-to-use shower delight.
Finding the best gifts for Mom is a great way to showcase all your love and gratitude. Shower her with mindful gifts that tell her how much she is loved and appreciated. These little luxuries go a long way in showing your care. These products will undoubtedly make her smile.